Our Program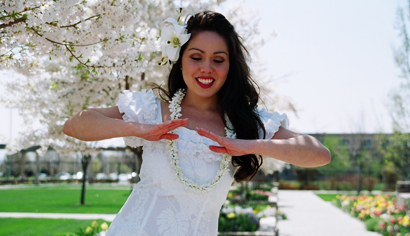 It's simple! Your progression is important!
Our 5-GOAL PROGRAM consists of accomplishing the following:
To teach you the basic steps
- their cultural names and how to apply them
To cover traditional and modern style
- historical evolution summons creativity
To provide the dos and don'ts of dancing properly
- body structure, elegance and vigorousness
To emphasize personal style
- be yourself!
To encourage you to perform professionally with any team
- train and adapt to any team
HOW IT WORKS
Enroll at anytime during the year
Learn at least 4 basic steps every 3 months
Take our performance test every 3 months to solidify your knowledge of techniques
Graduate within a year with solid knowledge and application of techniques that puts you at a professional level
Continue to learn by adding professional and competing techniques to your portfolio
Participate in our Annual school competition to gain competing experience
Participate in our community and out-reach performances to gain stage experience
Have fun, live it, breathe it, condition, strengthen, you can do it!
CLASS AGES
Chidren - Ages 3 to 9
Teenagers - Ages 10 to 15
Adults - Ages 16+
CLASS ACCESSORIES REQUIREMENTS
Drumming members must have at least two personal drum sticks
Ukulelemembers must have a personal ukulele to begin classes
Dancing members must have a personal mid-thigh form fitted shorts
OTHER BASIC RULES
NO group hopping. We are a dance school, not a dance group! Our focus is to teach you the techniques so you can help your group or continue to pursue cultural endeavors. If you belong to a dance group, your leader will be requested to sign a waiver understanding the nature of your participation in our program.
NO choreography copying as what we do is AUTHENTIC and UNIQUE. We create most of our songs and teach our own choreographies.
NO recording devices allowed on the premises.
Dress code is enforced.